Climbing Trees' commitment to creating a sustainable agency with ethical foundations is more than a passion project. We are building a business that is determined to do what is in our power to leave the world a better place than we found it.
We are on a journey to embed sustainability into all aspects of the agency; from the clients we choose to work with, to the suppliers, tech and tools that help us achieve their goals.
That's why, to build on our existing Ecologi partnership, pending BCorp application and commitment to become net zero by 2030, we have also now pledged to plant one million trees by 2030.
Why Trees?
It's not just because we have trees to thank for our name that we chose to invest our efforts in planting them. Reforestation is a long-term solution to climate change by:
Removing CO2 from the air
Producing Oxygen
Providing habitat for animals
Regulating water flow therefore reducing flooding
Lowering temperatures
Trees have done a sterling job at regulating our climate for longer than humans have been around, so it makes sense to trust in them to help fix the problems mankind have created.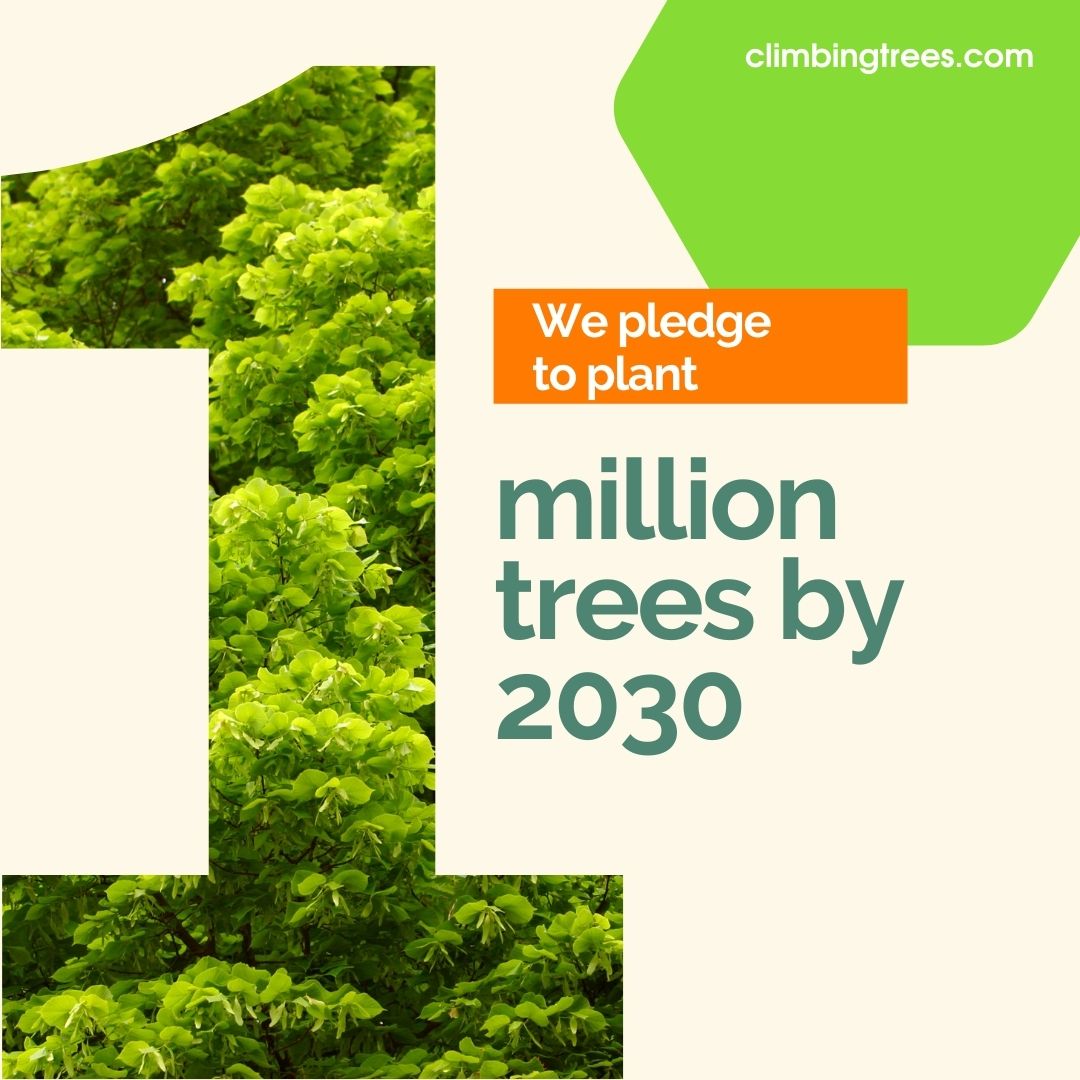 Why now?
With some experts suggesting the Paris Agreement does not go far enough to halt global warming and knowing that many individuals and businesses do not have the resources (or inclination) to become carbon neutral themselves, we felt we had to do more. While Climbing Trees have made previous sustainability commitments, planting one million trees goes far beyond just offsetting what we do as a business.
Planting one million trees equates to…
20k acres of forest: 15k football pitches, 3x Epping Forest, all of Braintree
Oxygen for 2 million people (or all of Essex)
Adsorb 24k tonne of CO2 each year or taking 6k cars off the road annually
1,087 carbon neutral people each year